Brick New Jersey Personal Injury Lawyer
Joseph Monaco, Second Generation Trial Lawyer
Call me at 609-277-3166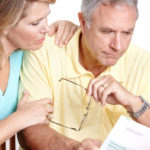 I have a long, successful history of assisting my clients in personal injury and wrongful death claims. I will handle every aspect of your Brick, New Jersey case from gathering evidence, settlement negotiations with insurance companies and to preparing the case for trial. Call me, Joseph Monaco, to learn how a Brick Personal Injury and Wrongful Death Lawyer will help prove defendant's negligence and achieve the level of monetary compensation you deserve.
I handle Brick, New Jersey personal injury and wrongful death claims caused by the following events, as well others:
Don't suffer in silence.  If you are considering pursuing a claim, call me as soon as possible.  The insurance companies start their investigations of the accident immediately and so should you.  When we speak, I will explain how I strive to work in partnership with my clients.  That I will keep you informed and take no actions such as accepting a settlement offers without your permission.  Call me Toll-Free at 1-855-Joe-Legal for a Free Consultation offering my over 25 years of hands on experience as a New Jersey Trial Lawyer.