Camden County New Jersey
Medical Malpractice Lawyer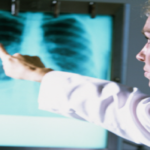 Call me at 609-277-3166
No one can go through life without needing medical care.  Most often patients expect and receive top notch care from their medical providers.  However, sometimes things go wrong.  When that happens, physicians, hospitals, nurses or any other healthcare provider should be held accountable the same way as a motorist, manufacturer or property owner is held liable when they act recklessly or carelessly.  No one should be needlessly  injured or wrongfully killed by the mistakes of others.   Without accountable, our society could not function properly.   If you or a loved one need legal advice in Camden County, call me, Joseph Monaco, Camden County Medical Malpractice Lawyer, to learn your rights and how to achieve justice.
Medical malpractice claims are complex and varied.  Here are some of the many medical errors that can occur at a hospital or physician's office in Camden County, New Jersey.
Birth defects including cerebral palsy
Gross negligence malpractice
Treatment Errors
Prescription drug errors or medication errors
Failure to conduct proper testing
Failure to treat
Failure to diagnose or erroneous diagnosis
Unauthorized treatment or lack of informed consent
Battery
Sexual assault
Hospital liability
Failure to train or oversee medical personnel
EMT or paramedic errors
Medical equipment defects or failures
Off-label use of prescription drugs or medical hardware
Human error malpractice
Keep in mind when deciding whether you have a Camden County Medical Malpractice case that not all poor medical outcomes are the result of medical malpractice.  Plus, quite often, when malpractice has been committed the harm is not serious enough to financially pursue a case.  These cases are fought aggressively by the insurance companies and hospitals resulting in only meritorious cases being pursued.
Joseph Monaco
Second Generation Trial Lawyer
Call me, Joseph Monaco, Toll-Free 855-Joe-Legal to determine whether you or a family member has a valid Camden County Medical Malpractice Claim.  As a Second Generation Trial Lawyer, I handle cases for families throughout Camden County including Cherry Hill, Pennsauken and Winslow Township.