Cape May County New Jersey Wrongful Death Lawyer
Joseph Monaco, 2nd Generation Trial Lawyer
Call me at 609-277-3166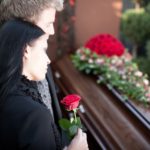 When a family member is wrongfully killed in Cape May County, New Jersey as a result of another's reckless or careless actions, surviving family members are entitled to monetary compensation under New Jersey law.  As an experienced Wrongful Death Lawyer, I can help your family navigate through the complex laws surrounding Cape May County Wrongful Death Claims.  Call me, Joseph Monaco, and I will work tirelessly to make sure your family recovers the full amount of compensation it deserves.
Compensation for damages in Cape May County Wrongful Death cases are somewhat different than the damages recoverable in a typical personal injury claim.  The wrongful death laws of New Jersey focus on the relationships and the financial support family members received from the victim before his needless and unexpected death.  However, typical dames such as pain and suffering and medical bills are recoverable if there is a period of time between the incident causing the death and the actual date of passing by the victim.  Cape May County Wrongful Death damages can be economic and non-economic losses.
Cape May County Wrongful Death Economic Damages:
Medical bills for care received before the victim's death
Lost wages for any periods of disability before the victim's death
Funeral expenses
Loss of financial support by family members who were financially dependent on the victim
Market value of household services previously performed by the victim
Cape May County Wrongful Death Non-Economic Damages:
Market value of assistance, care, training, guidance, advice, counsel and companionship formerly provided by victim
Pain and suffering by victim before moment of passing
In addition to the emotional toll, financial hardships arising after a wrongful death may be worse than you or other family member's expected.   A loss of income or a caregiver can have a significant impact that leads to a sense of hopelessness.  Consequently, it is crucial that you phone me for help.  You may call me Toll-Free at 855-Joe-Legal for a Free Consultation offering my over 25 years of experience as a Second Generation Trial Lawyer.  I will help you move forward through this difficult period.
Causes of Cape May County Wrongful Deaths and Personal Injuries
Auto Accidents
Truck Accidents
Slip and Falls
Motorcycle Accidents
Defective Products
Medical Malpractice
Nursing Home Abuse