Egg Harbor Township New Jersey
Personal Injury & Wrongful Death Lawyer
Call me at 609-277-3166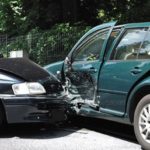 Egg Harbor Township is no exception in having its residents or guests being injured or killed by car accidents, medical malpractice, defective products, dog bites, nursing home abuse or slip and falls.  If you or a loved one have been wrongfully injured or killed in Egg Harbor Township, call me, Joseph Monaco, Egg Harbor Township Personal Injury & Wrongful Death Lawyer for a Free Consultation.
Joseph Monaco
Second Generation Trial Lawyer
As a Second Generation Trial Lawyer, I have been representing clients in personal injury and wrongful death cases for more than 25 years.  Upon graduating Villanova School of Law, I have followed in my father's footsteps to fight for the underdog against big business and insurance companies.  They hire the best lawyers so why shouldn't you do the same.  You may call me, Joseph Monaco,  Toll-Free at 855-Joe-Legal for legal help. I am committed in having Egg Harbor Township residents achieve justice by working tirelessly to ensure full and fair monetary compensation for medical bills, lost wages and pain and suffering.