Hamilton Township New Jersey Personal Injury Lawyer
Call me at 609-277-3166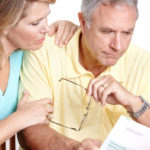 Too often reckless and careless individuals or businesses cause needless harm to residents and workers in Hamilton Township, New Jersey.  If you or a loved one have been wrongfully killed or injured, call me, Joseph Monaco, to learn how a Second Generation Trial Lawyer with over 25 years of experience can guide you through these difficult times.
Dealing with the emotional and financial hardships caused by personal injuries or wrongful death of a loved one is challenging.  Fortunately, I am in position to help you and your family make it through these difficult times.  If you have questions that need to be answered, or concerns that need to be addressed or you simply need to speak with an attorney about your case, please contact me.  Your choice of a lawyer can make a significant difference in the outcome of your case.  The truth is very few wrongful death or personal injury cases go to trial; however, I work tirelessly for my clients to make sure we are prepared to go to trial if the insurance company puts profits ahead of justice.  They know if your are bluffing or ready to try the case.  Insurance companies and their lawyers have decades of experience defending cases.  Knowing the facts of your case after a thorough investigation and retaining qualified experts to prove your case is how we will counter the insurance company's tactics so you and your family achieve a maximum recovery.
I represent Hamilton Township victims in personal injury and wrongful death claims including:
Joseph Monaco
Second Generation Trial Lawyer
Call me Toll-Free at 1-855-Joe-Legal for a Free Consultation on your case.  My firm also offers the No Recovery, No Fee Guarantee.  As a Second Generation Trial Lawyer following in my father's footsteps, I strive to work tirelessly to keep up his long tradition of fighting for the underdog.