Salem County NJ Medical Malpractice Lawyer
Joseph Monaco, 2nd Generation Trial Lawyer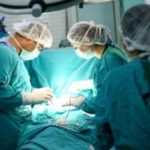 Call me at 609-277-3166
When you place your trust in a Salem County, New Jersey medical provider, you should receive competent medical care.  After all, a medical error could lead to serious personal injuries or wrongful death.  Call me, Joseph Monaco, Salem County Medical Malpractice Lawyer, to get answers to confusing questions you or a loved one may have about what went wrong.  You may also feel a sense of betrayal when medical malpractice strikes.  You have the gut feeling that something has gone terribly wrong but now the physicians and hospital are clamming up and not providing answers you deserve to have.
A Salem County Medical Malpractice Lawyer will help you determine if a medical provider's failure to follow accepted standards of care led to your harm.  This will require a review by medical professionals with similar qualifications to determine if medical malpractice has been committed.  These cases are complex and fought aggressively by the big insurance company, who also lobbied along with the doctors to have laws passed severely limiting patients' rights.
Types of Medical Errors
Surgical error
Anesthesia error
Prescription drug overdose or distribution errors
Emergency room errors
Birth injuries
Hospital negligence
Improper diagnoses
Nursing home abuse and malpractice
Lasik surgery errors
Compartment syndrome
Dental mistakes
Plastic surgery failures
Medical equipment defects
If you or a loved one believe you are the victim of Salem County Medical Malpractice call me Toll-Free at 855-Joe-Legal to help you determine whether a case is worth pursuing.   Free Consultation offering my over 25 Years of experience as a 2nd Generation Trial Lawyer.