South Jersey Traumatic Brain Injury Lawyer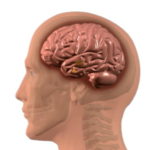 Call me at 609-277-3166
Traumatic Brain Injuries (TBI)  occur more frequently then people realize.  You do not have to strike your head to be injured.  A simple jolt or shaking of the head is all that is needed to injure the brain.  This fact leads to many symptoms of a South Jersey Traumatic Brain Injury going undetected.  Short term memory loss, confusion or irritation may be to subtle to recognize that something is wrong.   This also prevents early treatment which is critical to a successful recovery.   If you or a loved one have been involved in any type of accident, i.e. auto, slip and fall, assault, call me, Joseph Monaco, South Jersey Traumatic Brain Injury Lawyer, to learn if you have a case.
I have experience with South Jersey Traumatic Brain Injury cases including access to qualified medical professionals, if needed.  I represent the victims of traumatic brain injury throughout South Jersey including Mercer County, Ocean County, Burlington County, Atlantic County, Camden County, Gloucester County, Salem County,, Cumberland County and Cape May County.  If you require a seasoned Traumatic Brain Injury Lawyer, call me at 609-277-3166.  Your initial consultation is free and I offer the No Recovery, No Fee Guarantee.
You may even call me Toll-Free at 1-855-Joe-Legal.