York Pennsylvania Wrongful Death Lawyer
Call me at 1-855-563-5342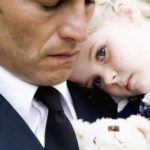 A York County, Pennsylvania wrongful death refers to a death caused by another's intentional, reckless or negligent conduct.  The wrongful death can be caused by a person, corporation or municipality.  As a Second Generation Trial Lawyer, I developed a passion for helping others while growing up and observing my father's passion for his clients.  He taught me that the loss of a loved one due to the fault of others will lead to unforeseen emotional and financial  hardships.  Fortunately, Pennsylvania law allows wronged families to be compensated monetarily when they suffer a loss.  If you have needlessly lost a loved one, call me, Joseph Monaco, a York Wrongful Death and Personal Injury Lawyer, to learn your rights including obtaining justice from those who have unnecessarily harmed your family.
Types of York County Pennsylvania Wrongful Death Cases
There are countless ways a York County wrongful death may occur.  Deaths occur frequently from motor vehicle accidents caused by other drivers plus the death may have only happened because of a defective airbag or seatbelt.  Defective Takata Air Bags are still in thousands of vehicles operating on our roadways.  A wrongful death can occur at a job site or an amusement park.  Any location where profits are put ahead of safety.  And obviously, medical malpractice is a leading cause of wrongful deaths.
If you have questions as to whether a loved one was killed as the result of another's fault, call me for a Free Consultation offering my over 25 years of experience.  I will review the situation and provide you with the guidance you deserve.  Having a seasoned wrongful death attorney will help you navigate through this difficult moment in your and your family's lives.  In a wrongful death case, spouses, children, siblings, and parents of the decedent may be eligible for an award of monetary compensation for their economic and non-economic losses.  Economic damages may include lost wages and services as well as medical bills.  Non-economic damages may include the value of the loss of guidance, comfort and society the decedent would have otherwise provided but for his or her death.
Joseph Monaco
Second Generation Trial Lawyer
Please note that there is a two year Statute of Limitation to file a claim.  That's why it is important to call me, Joseph Monaco, as soon as practical to preserve your rights including the ability to conduct a proper investigation before evidence is lost or destroyed and memories fade.   My Toll-Free Number is 1-855-Joe-Legal.  As a Second Generation Trial Lawyer, I work hard to keep up by father's long tradition of fighting for families.  I handle cases throughout York County, Pennsylvania including towns such as Hanover, Weigelstown and Shiloh.