Columbia Pennsylvania
Personal Injury & Wrongful Death Lawyer
Call or text me at 717-996-4411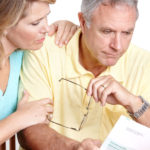 When it comes to being severely injured in Columbia, Pennsylvania, auto accidents are only part of the problem.  Every day, residents and workers in Lancaster County, Pennsylvania suffer harm caused by the reckless or careless actions of others including corporations, landlords, municipalities or individuals.  When you are wrongfully injured or a family member is wrongfully killed in Columbia, Pennsylvania, you can take legal action to recover monetary compensation.  I, Joseph Monaco, have been a Pennsylvania Personal Injury & Wrongful Death Lawyer for over 25 years.  When you or a loved one have been harmed, call me to handle your Columbia, Pennsylvania wrongful death or personal injury claim.
Handling Complex and Serious Columbia, Pennsylvania Cases
Columbia Pennsylvania Whiplash Cases
Soft tissue injuries are frequently called whiplash and are the most common form of injury in car accidents or falls.  Many people like to joke about or demean whiplash claims, but make not mistake about it, whiplash can be very painful and interfere with your ability to work or care for your family.  That's why it is important that you seek medical attention immediately after your Columbia, Pennsylvania accident.   A delay in treatment can prolong your recovery.
Joseph Monaco
Pennsylvania Trial Lawyer
Once you have been properly evaluated by a medical professional, the next thing you should do is call or text me at 717-996-4411 for a Free Consultation, and the No Recovery, No Fee Guarantee.  Don't wait.  An early and thorough investigation of your case may be the difference between winning and losing. As a Pennsylvania Trial Lawyer, I am proud to represent the underdog and continue my long tradition of taking on the big insurance companies.