Elizabethtown Pennsylvania
Personal Injury & Wrongful Death Lawyer
Call or text me at 717-996-4411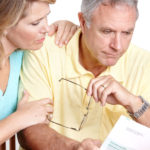 Not many things are more overwhelming than suddenly experiencing serious personal injuries or wrongful death as the result of another's reckless or negligent acts in Elizabethtown, Pennsylvania.  If you or a loved one are the victim in such a situation, I, Joseph Monaco, am ready to stand up to the big insurance companies and corporations on your behalf.  Whether wrongfully injured or killed in Elizabethtown, Pennsylvania, call me to hire an Elizabethtown Personal Injury & Wrongful Death Lawyer and learn your rights including an award of monetary compensation.
Accidents are commonplace but there are reasonable steps that can be taken to avoid them.  If individuals or businesses would put safety first, many accidents could be avoided.  No matter how minor or complex your predicament may seem, I will work tirelessly to help you achieve justice.  I have recovered millions on behalf of my clients during the past 25 years.  If you or a loved one have been harmed, you can feel confident placing your trust in me.
I handle Elizabethtown, Pennsylvania personal injury and wrongful death claims caused by the following events, as well others:
Joseph Monaco
Second Generation Trial Lawyer
Call or text me at 717-996-4411 for a Free Consultation offering my over 25 years as a second generation Pennsylvania trial lawyer.   Let me help you like I have helped thousands of others before you.  If you hire me, I will work tirelessly to continue my family's long tradition of fighting for the underdog.