Medical Malpractice Lawyer
Pennsylvania and New Jersey 
Call or text me at 215-546-3166, 717-996-4411 in PA or 609-277-3166 in NJ
It is still one of the least talked about issues given its significance as one of the leading causes of death and personal injuries in our country. Between 44,000 to 98,000 Americans die in hospitals each year due to preventable medical errors.  Only 5 percent of doctors (1 out of 20) are responsible for 54 percent of malpractice payouts. (National Practitioner Data Bank, Sept. 1, 1990 – Sept. 30, 2002.).   Only 8 percent of doctors (1 out of 12) with 2 or more malpractice payouts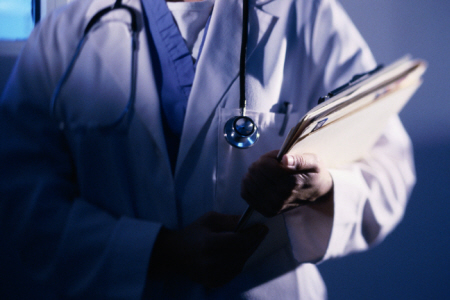 have been disciplined by their state medical board. (National Practitioner Data Bank, Sept. 1, 1990 – Sept. 30, 2002.).   According to the Harvard Medical Practice Study, only one in eight malpractice victims ever files a claim for compensation and NPDB data shows that the median payment to a victim in 2000 was just $125,000.  Despite the extent of preventable errors, the results show that bringing a medical malpractice claim is difficult and limited.
Moreover, the doctors' insurance companies and lawyers defend the cases fully and aggressively. If you believe you or a family member have been a victim of a medical error, it is very important that you speak to legal counsel as soon as possible. Critical evidence can be lost if there is a delay with the investigation of the malpractice claim. That is why it is crucial to have a Pennsylvania and New Jersey Medical Malpractice Lawyer on your side to level the playing field. Call or text me, Joseph Monaco,  at 215-546-3166 or 717-996-4411 in Pennsylvania or 609-277-3166 in New Jersey.
Medical malpractice claims are complex and varied. 
* Human error malpractice
* Birth defects including cerebral palsy
* Gross negligence malpractice
* Treatment Errors
* Prescription drug errors or medication errors
* Failure to conduct proper testing
* Failure to treat
* Failure to diagnose or erroneous diagnosis
* Unauthorized treatment or lack of informed consent
* Battery
* Sexual assault
* Guaranteed results or guaranteed prognosis
* Breach of doctor-patient confidentiality
* Hospital liability
* Failure to train or oversee medical personnel
* EMT or paramedic errors
* Medical equipment defects or failures
* Off-label use of prescription drugs
* Off-label use of medical hardware
Call or text me at 215-546-3166 or 717-996-4411 in Pennsylvania or 609-277-3166 in New Jersey for a Free Consultation.