New Jersey Dog Bite Lawyer
Strict Liability Dog Bite Law
Call or text me, Joseph Monaco, at 609-277-3166
N.J.S.A.. 4:19-16 states:
The owner of any dog which shall bite a person while such person is on or in a public place, or lawfully on or in a private place, including the property of the owner of the dog, shall be liable for such damages as may be suffered by the person bitten, regardless of the former viciousness of such dog or the owner's knowledge of such viciousness. For the purpose of this section, a person is lawfully upon the private property of such owner when he is on the property in the performance of any duty imposed upon him by the laws of this state or the laws or postal regulations of the United States, or when he is on such property upon the invitation, express or implied, of the owner thereof.
This New Jersey statute is considered a strict liability law that favors victims of dog bites. To bring a dog bite claim in New Jersey, I, as your New Jersey Dog Bite Lawyer, will not have to prove that the dog owner was negligent in handling or caring for the dog or that the dog had previously bitten someone to show that the dog had a predisposition for attacks. If you or a family member are bitten by a dog, New Jersey law favors you.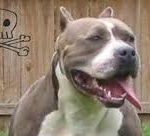 One of the most important issues in a dog bit claim is whether the dog owner has insurance to fairly compensate the victim. Fortunately, most homeowner's policies cover dog bite claims. However, this insurance coverage is not mandatory like auto insurance, and some policies have exclusions for dog bite claims. They may not be covered at all or not covered for certain breeds of dogs such as Pit Bulls or Rottweilers. Another common dilemma I encounter in representing my clients is when the dog owner is a renter. Most renters do not have renter's insurance which would cover the claim just like traditional homeowner's insurance. Without renter's insurance, I work to to determine whether these is another type of insurance policy which will cover the claim such as a landlord's general liability policy.
If you or a loved one are viciously bitten by a dog, you should immediately call 911 for the Police, Animal Control and an ambulance. It is important that the proper authorities investigate the case. This is particularly true to try and determine whether the dog has all of its shots including not being rabid. Animal Control will also try to determine whether the dog should be euthanized so someone else is not bitten. A factor in this decision is whether the dog had previously bitten others.
Joseph Monaco
New Jersey Dog Bite Trial Lawyer
Call or text 609-277-3166 to hire me, Joseph Monaco, as your New Jersey Dog Bite Lawyer. If you put your trust in me, I will work relentlessly as a New Jersey Trial Lawyer to make sure you do not come to regret your decision to hire me. I strive to uphold my family's long tradition of fighting for injury victims.
Atlantic County, Burlington County, Camden County, Cape May County, Cumberland County, Gloucester County, Mercer County, Middlesex County, Ocean County, Salem County
Who can you sue if your child is bitten by a dog in New Jersey?
New Jersey is known as a strict liability jurisdiction for dog bites. This means an owner of a dog is automatically liable if their dog bites someone. However, you can also bring a common law negligence claim against others such as a landlord, who failed to fix a broken fence allowing the dog to run free. It is best to consult with an experienced New Jersey dog bite lawyer to learn your rights.
What types of damages can you collect in a dog bite case?
A dog bite victim can collect monetary compensation for medical bills, lost wages, disfigurement, punitive damages and pain and suffering. However, laws do vary from state to state so it is wise to consult with an experienced trial lawyer.