Pennsylvania Dog Bite Lawyer
Call or text me at 215-546-3166 or 717-996-4411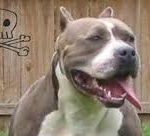 When you or loved one is attacked by a dog, you need an experienced Pennsylvania Dog Bite Lawyer.  Nothing can be more devastating than a vicious attack by a dog or other pet, especially if a child is the victim.  Needless dog attacks can lead to long term consequences such as permanent scarring and psychological trauma.  Medical bills for treatment including plastic surgery could be substantial and possibly not covered by your personal health insurance.  Call or text me, Joseph Monaco, Pennsylvania Dog Bite Lawyer, to learn how I can put my over 25 years of experience to work for you.
Pennsylvania Dog Bite Laws
Pennsylvania is considered a strict liability jurisdiction for the payment of a victim's medical expenses and, in limited circumstances, for non-economic damages such as pain and suffering. Pennsylvania law may require you to prove that the dog owner was negligent or that the dog had a prior propensity to bite people.  The following are parts of the statutes governing dog ownership in Pennsylvania.
Section 502. DOG BITES; DETENTION AND ISOLATION OF DOGS
(a) CONFINEMENT – Any dog which bites or attacks a human being shall be confined in quarters approved by a designated employee of the Department of Health, a State dog warden or employee of the Department of Agriculture, an animal control officer or a police officer. Such dog may be detained and isolated in an approved kennel or at the dog owner's property. Where such dog is detained is at the discretion of the investigating officer. All dogs so detained must be isolated for a minimum of ten days. Any costs incurred in the detaining and isolation of such dog shall be paid by the offending dog's owner. When the dog's owner is not known, the Commonwealth is responsible for all reasonable costs for holding and detaining such dog.
(b) BITE VICTIMS – The investigating officer shall be responsible for notifying the bite victim of the medical results of the offending dogs confinement. Any cost to the victim for medical treatment resulting from an attacking or biting dog must be paid fully by the owner of such dog. The Commonwealth shall not be liable for medical treatment costs to the victim.
(c) EXEMPTION – When a dog that bites or attacks a human being is a service dog or a police work dog in the performance of duties, said dog need not be confined if it is under the active supervision of a licensed doctor of veterinary medicine. If the dog bite victim requires compensation over and above the medical costs, the victim must prove one of three things:
(1) The dog owner was negligent.
(2) The dog had a dangerous propensity to bite people.
(3) The attack was a violation of the dangerous dog law because of the seriousness of the injuries.
Joseph Monaco
Pennsylvania Trial Lawyer
To navigate through the legal issues regarding dog bites, you need an experienced Pennsylvania Dog Bite Lawyer to protect your rights.  I represent victims of dog attacks.   If you or a loved one has been the victim of a dog bite anywhere in Pennsylvania including such areas as Philadelphia, Lancaster, Reading, York, Media, Doylestown or Allentown.  Call or text me, Joseph Monaco, at 215-546-3166 or 717-996-4411 for a Free Consultation.  I strive to keep up my long tradition of fighting for injury victims as a Pennsylvania Trial Lawyer.
Two Convenient Pennsylvania Law Office Locations
Philadelphia Office 215-546-3166
Lancaster Office 717-996-4411