New Jersey Wrongful Death & Injury Lawyer
Premises Liability & Slip and Fall Cases
Call or text me at 609-277-3166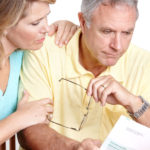 A primary issue in New Jersey Premises Liability cases including common slip and falls is the legal status of the injured victim. As a general rule the common classifications are invitees, licensees, social guests or trespassers.
New Jersey law defines these classifications as follows (Model Jury Charge 5.20F):
New Jersey Invitee or Business Invitee
An invitee is one who is permitted to enter or remain on a property for a purpose of the owner/occupier. She enters by invitation, expressed or implied. The owner/occupier of the property who by invitation, expressed or implied, induced persons to come upon his property is under a duty to exercise ordinary care to render the property reasonably safe for the purposes embraced in the invitation. Thus, he must exercise reasonable care for the invitee's safety. He must take such steps as are reasonable and prudent to correct or give warning of hazardous conditions or defects actually known to him, and of hazardous conditions or defects which he by the exercise of reasonable care, could discover. The basic duty of a proprietor of a business establishment to which the public is invited for business purposes is to exercise reasonable care to see that one who enters his premises upon that invitation has a reasonably safe place to do that which is within the scope of the invitation.If you were a customer, you are considered an invitee. An invitee is an individual who enters a property with the express or implied permission or invitation of the owner, and whose visit benefits both parties. According to the law, an owner has the highest level of duty towards an invitee. As a result, they must use reasonable care to ensure that all hazards are taken care of in a timely manner, all operations are carried out safely, and that they routinely carry out inspections in order to fix any apparent premises defects.
New Jersey Social Guest
A social guest is someone invited to her host's premises. The social guest must accept the premises of her host as she finds them. In other words, the host has no obligation to make his home safer for his guest than for himself. The host also is not required to inspect his premises to discover defects that might cause injury to his/her guest. If, however, the host knows or has reason to know of some artificial or natural condition on the premises which could pose an unreasonable risk of harm to his guest and that his guest could not be reasonably expected to discover it, the owner/occupier owes the social guest a duty to exercise reasonable care to make the condition safe or to give warning to his guest of its presence and of the risk involved. In other words, although a social guest is required to accept the premises as the host maintains it, she is entitled to the host's knowledge of dangerous conditions on the premises. On the other hand, where the guest knows or has reason to know of the condition and the risk involved and nevertheless enters or remains on the premises, the host cannot be held liable for the accident.
New Jersey Licensee
A licensee is a person who has the right to enter or remain upon land by the consent of the possessor. She is not invited but her presence is tolerated. The owner/occupier of the property owes a duty to a licensee to abstain from willfully injurious acts. If the owner/occupier knows of a hazardous condition on the premises and the owner/occupier could reasonably anticipate the licensee would not observe and avoid such condition, then the owner/occupier must either give warning of it or make the condition reasonably safe. A licensee is a person who is permitted to come onto the property and does so for her own purposes. The owner/occupier does not have a duty to a licensee to actually discover latent – hidden defects. The owner/occupier does have a duty to warn a licensee of any dangerous conditions of which the owner had actual knowledge and of which the licensee is unaware.
New Jersey Adult Trespasser
A trespasser is a person who enters or remains upon property in the possession of another without a right to enter or remain on the property. A right may be created by the possessor's consent or otherwise. An owner/occupier of property owes a duty to a trespasser to refrain from acts which willfully injure the trespasser.
New Jersey Child Trespasser
Although a possessor of property is generally not required to keep his property safe for trespassers, an exception exists for those trespassers who are children. Because children may lack sufficient discretion for their own safety, a possessor of property, who maintains an artificial condition upon his property, will be liable for physical harm to a child trespassing on his property caused by the artificial condition if:
(a) the possessor of the property knows or has reason to know children are likely to trespass in the place where the condition exists;
(b) the possessor of the property knows or has reason to know and realizes or should realize that the condition involves an unreasonable risk of death or serious bodily harm to such children and
(c) the children because of their youth either
(1) do not discover the condition, or
(2) do not realize the risk involved by trespassing in that area of the property made dangerous by the condition, or
(3) do not realize the risk involved in intermeddling with the condition;
(d) the utility to the possessor of maintaining the condition and the burden of eliminating the danger are slight as compared with the risk to the children involved and
(e) the possessor of the property fails to exercise reasonable care to eliminate the danger or otherwise protect the children.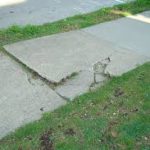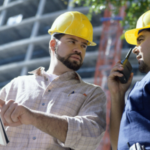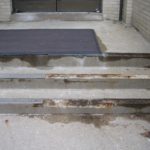 Some common examples of premises liability accidents include:
Merchandise falling off shelves at places like Home Depot or Walmart
Collapsing decks from the weight of guests
Lack of proper building security leading to an assault or murder at a casino or mall
Building code violations leading to unsafe stairs or a collapse
Failing to properly maintain an amusement ride
Failure to mark the depth of a pool or have a lifeguard
Elevator doors closing on customers
Escalators stopping or jolting suddenly leading to a fall
Serving alcohol to a minor of visibly intoxicated adult
Slip and fall accidents due to spilled liquid or other tripping hazard
Exposed electrical wiring
Construction site accidents
Exposure to lead or mold
Joseph Monaco
New Jersey Trial Lawyer
The last thing you want happening to you or a family member is being needlessly injured because of a property owner's neglect. Property owners have a legal obligation to make sure their properties are safe for others. This can range from building security to snow removal. The failure to make the premises safe can lead to serious bodily injury or wrongful death. I, Joseph Monaco, have been fighting for victims in South Jersey my entire career as a New Jersey Premises Liability Lawyer. I know as a New Jersey Trial Lawyer how critical it is to seek legal advice early on in the process to preserve crucial evidence that may be lost as time passes. Call or text me at 609-277-3166 before it is too late to get a New Jersey Slip & Fall Lawyer on your side. Free Consultation.