Shilo Pennsylvania
Personal Injury & Wrongful Death Lawyer
Call or text me at 717-996-4411
As a Pennsylvania Trial Lawyer, I am dedicated to helping Shilo, Pennsylvania personal injury victims or their families in wrongful death cases.  I understand the financial and emotional hardships that occur after a loved one is wrongfully injured or killed.  If you need a Pennsylvania Wrongful Death & Personal Injury Lawyer for a case arising in Shiloh, who will work tirelessly to help you achieve justice, call or text me, Joseph Monaco, to learn how I can help you.
I have handled a broad range of personal injury cases during my 25 years as a Pennsylvania Trial Lawyer including: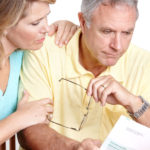 My goal is not to maximize my legal fees but rather help my clients be placed in as close of a position as they were before being wrongfully injured or killed.  Sometimes, my clients simply need help sorting out who is responsible for paying things such as medical bills or vehicle repairs.  Other times, you may require aggressive legal representation for an award of monetary compensation.  As a seasoned, courtroom tested personal injury lawyer, I take pride in being recognized by my peers.  I have been selected a Top 100 Trial Lawyer by the National Trial Lawyers and recognized in Who's Who of Top Attorney's of North America.
Joseph Monaco
Pennsylvania Trial Lawyer
I pride myself in having good communication skills with my clients.  As a Pennsylvania Trial Lawyer, I will strive to keep you informed and ensure that I am working toward your goal of achieving justice including a maximum monetary recovery.  When you contact me, you will speak and then meet directly with me, not a paralegal or legal assistant.  I am dedicated to helping injured people throughout York County, Pennsylvania including Shilo residents or workers.  I offer flexible hours and may be able to come to your home or the hospital, if need be.  Call or text me, Joseph Monaco, at 717-996-4411 for a Free Consultation and the No Recovery, No Fee Guarantee.