South Jersey Auto Accident Lawyer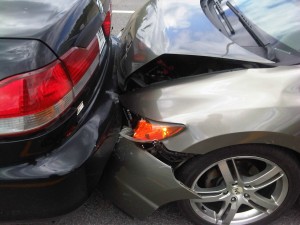 Call or text me at 609-277-3166
If you or a loved one have been involved in a South Jersey Auto Accident, call me, Joseph Monaco, South Jersey Auto Accident Lawyer for a Free Consultation.  I will share my over 25 years of experience representing clients and their family members who have been injured or killed in South Jersey Auto Accidents.  I will answer all of your questions and explain the various laws that will apply to your case.  The laws can be complex so even if you believe the car accident may partially be your fault or if you have the lawsuit limitation under your New Jersey policy of auto insurance, call me because the law may be on your side thereby entitling you to bring claims for property damage, lost wages, medical bills and monetary compensation for pain and suffering.
What is my case worth?
Not surprisingly, I am asked this question frequently.  I wish there was a simple and quick answer but wrongful death and personal injury claims are too complex and varied to have a canned answer.  Plus, I do not like to provide case values at the beginning of the process for the same reason.   Even with over 25 years of experience, I do not know until elements of the case develop.  There are many factors including the seriousness of the injuries and impact between the vehicles, the amount of unpaid medical bills and lost wages and determining whether a client's injuries including scarring are going to heal or be permanent.  Until these damages are known, no experienced lawyer is going to answer "What is my case worth?"
How long will it take for my case to settle?
Just like the value of a case, this question is difficult to answer as well, especially at the beginning of a claim.  Depending on the complexity of the South Jersey Auto Accident Claim in which you or your loved one are involved, it will likely take at least one year to settle the case but easily could get tied up in litigation for years.  This unfortunately is very common.  If settlement negotiations with the insurance company break down over the worth of a case, then a civil action must be filed within two years of the accident date.   In New Jersey, claims are usually filed in the Superior Court of New Jersey but some may be filed in the US District Court for New Jersey.   Once the lawsuit is filed with the proper court, it can from that point forward take up to two years to get a trial date.  Needless to say, bringing a personal injury or wrongful death claim in South Jersey is not a simple, quick process.
How much will it cost me to bring a claim?
New Jersey law allows South Jersey Auto Accident Lawyers to handle cases on a contingency basis, which means that my firm will only get paid if I win a recovery on your behalf.  We also pay costs like fees for police reports and expert witnesses as they come due.  The law in New Jersey allows law firms to charge 1/3 of the recovery after costs are deducted for any settlement or verdict below $500,000.  New Jersey law lowers the fee percentage for recoveries above $500,000.
Common Causes of South Jersey Auto Accidents
Distracted driving
Texting and driving
Driving while intoxicated (alcohol or drugs)
Driving while tired
Reckless speeding or other unsafe behavior
Failing to yield to approaching traffic
Disobeying stop signs and red traffic lights
Underriding (driving under)  a truck or tractor trailer
South Jersey Laws Regarding Auto Accidents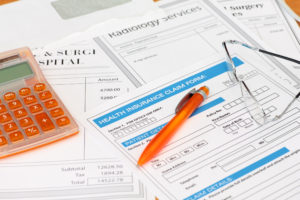 PIP Coverage (Personal Injury Protection) 
New Jersey PIP Medical Benefits

 
There are two questions that I am frequently asked since becoming a South Jersey Auto Accident Lawyer over 25 years ago.  One of the questions is a variation of "Can I sue even though New Jersey has No-Fault auto insurance?"  The other question is along the lines of  "Why does my mother's auto policy have to pay my medical bills when her car was not even involved in the accident?"   These questions somewhat surprisingly require a similar answer that explains what exactly is No-Fault Auto Insurance.
As a 2nd Generation Trial Lawyer, I have listened (endured really) from a very young age to the origins of No-Fault Auto Insurance as told by my father.  As a Philadelphia Lawyer, who represented accident victims, he told the story with utter disdain and contempt.  Explaining that No-Fault was lobbied hard by the insurance companies to greedily take away accident victims' right to have their day in Court.  The original concept of No-Fault was to offer drivers auto insurance that provided unlimited wage loss and medical benefits coverage that would pay no matter who was at fault for the accident.  However, the right to sue the reckless or careless motorist for non-economic damages like pain and suffering would be eliminated.  This type of No-Fault Auto Insurance never gained much traction likely because the costs of providing unlimited wage and medical benefits would be incredibly cost prohibitive.  By the late 1960s, the concept evolved with the input of Professors Robert Keeton and Jeffrey O'Connell.  They proposed a limited No-Fault system that allowed auto accident victims to sue only for serious injuries controlled by a verbal or monetary threshold.   With heavy lobbying by the insurance industry, limited or hybrid No-Fault laws were enacted in 24 states in the 1970s and 80s.  Today, many of these States have repealed the laws because they did not lead to lower auto insurance premiums as promised.  In an attempt to keep premiums low, policies were offered with limited amounts of wage loss and medical benefit coverages.  No State has ever enacted pure No-Fault Auto Insurance
New Jersey's first No-Fault Auto Insurance Law was enacted in 1973.   It was known as  the "New Jersey Automobile Reparation Reform Act," also referred as the "No-Fault Act,"  It mandated that auto polices provide liability coverage, uninsured motorists benefits and medical benefits (PIP).  The new law also included a monetary threshold to sue for pain and suffering of $200.  I will discuss thresholds more below but, needless to say, $200 was not considered much of an obstacle to bringing a claim by the insurance companies so their lobbyists worked hard to enact  a verbal threshold, which describes the type of injuries that are serious enough to sue for non-economic damages.
PIP medical benefits are viewed as a quick way for auto accident injury victims to have their medical bills paid without a decision needing to be made on who was at fault for the accident.  Simply put, PIP is health insurance under one's auto policy that pays medical bills related to injuries caused by an auto accident.  It will cover the named insureds under the auto policy as well as their resident relatives and occupants of an insured vehicle if they do not have their own policy of auto insurance nor reside with a resident relative that does.  This answers the question  "Why does my mother's auto policy have to pay my medical bills when her car was not even involved in the accident?"   In a nutshell, your mother's New Jersey auto policy has health insurance (PIP) that covers her and her children who reside with her regardless of whether the mother's auto was involved in the accident.
In 1984, New Jersey enacted the "New Jersey Automobile Insurance Freedom of Choice and Cost Containment Act," which mandated PIP Benefits of $250,000.  Because of never ending increases in the cost of medical care, in 1998, the Legislature passed the "Automobile Insurance Cost Reduction Act." (AICRA).   One of the changes under AICRA allows policyholders to select PIP limits below $250,000 to help lower their auto insurance premiums.  The changes remain in effect today and allow a policyholder to lower the $250,000 PIP medical benefits limit to $15,000.  A policyholder may also choose to have her health insurance be the primary payer of medical bills; however, one should make sure that her health insurance plan covers auto accident related injuries.  Some health plans have exclusions for auto accident or work related injuries.
New Jersey Verbal Threshold
As briefly discussed above, No-Fault Auto Insurance schemes adopted the concept of limiting auto accident injury victims' right to sue for non-economic damages such as pain and suffering.  New Jersey initially enacted a monetary threshold but, after several amendments over the past few decades, the current law known as the Automobile Insurance Cost Reduction Act, provides for an optional verbal threshold.  This threshold is known as the "lawsuit limitation, verbal threshold or limited tort."   If a policy holder chooses to maintain the full right to sue, this is often called the "zero threshold or full tort."
NJ Statute 39:6A-8, NJ provides the type of injuries that are needed to bring a claim for non-economic damages: (1) death; (2) dismemberment; (3) loss of a fetus; (4) significant disfigurement or scarring; (5) displaced fractures; or (6) permanent injury.  An injury is considered permanent when a body part or organ "has not healed to function normally and will not heal to function normally with further medical treatment."  Further a treating medical provider must provide a certification, based on objective clinical evidence, that the injury is permanent.
Like most things in the world, there are many exceptions.  For example, if you do not own a motor vehicle nor reside with a  close relative that owns a vehicle you will have the full right to sue (zero threshold).  An accident  involving a commercial vehicle may be an exception even if you chose the lawsuit limitation under your auto policy.  Needless to say, it is important to contact me, a South Jersey Auto Accident Lawyer, to learn your rights.  Call me even if you believe you have the lawsuit limitation.   I have handle these cases for over 25 years with success.
Joseph Monaco
New Jersey Trial Lawyer
If you or a family member have been needlessly injured or killed by another's neglect, contact me.  I, Joseph Monaco, will speak with you directly to answer your questions and address your worries and concerns.  Your initial consultation is free.  As a New Jersey Trial Lawyer, I work tirelessly to continue my  long tradition of fighting for the underdog against the big insurance companies.  Plus, I only get paid if there is an award in your case because I work solely on a contingency fee basis.  I offer the No Recovery, No Fee Guarantee.  Contact me to get a seasoned South Jersey Auto Accident Lawyer on your side.
Call or text 609-277-3166