South Jersey Wrongful Death Lawyer
Call or text me at 609-277-3166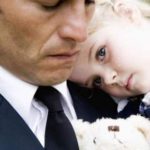 South Jersey wrongful death occurs when someone is needlessly killed by the reckless or careless conduct of another including a corporation, individual or government agency.  When a wrongful death suddenly happens, family members will often be confused and in need of guidance to help get them through this tragedy.  If a loved one has been wrongfully killed in South Jersey, call me, Joseph Monaco, South Jersey Wrongful Death Lawyer, to learn your rights including the right to be monetarily compensated for your sudden, unexpected loss of a loved one.
In New Jersey, between 500 to 550 people are killed each year just from auto accidents. The vast majority of those killed are the operators of the vehicles involved.  Nationwide, it is estimated that over 200,000 people are killed each year by medical errors.  Unfortunately, determining how many of our friends, neighbors or co-workers are wrongfully killed each year in New Jersey is hard to determine and likely unknown.  That's why it is crucial to have access to the Courts to file a wrongful death civil action to hold the wrongdoers accountable for their reckless or negligent behavior.
Common Causes of South Jersey Wrongful Death include:
Boating and personal watercraft accidents
Industrial accidents
South Jersey Wrongful Death Compensation:
Pain and suffering by decedent before death
Funeral expenses
Medical bills
A child, parent or spouse's loss of services, assistance, care, training, guidance, advice, counsel and companionship
Loss of future financial support
Joseph Monaco
New Jersey Trial Lawyer
Call or text me, Joseph Monaco, at 609-277-3166 to receive a Free Consultation offering my over 25 years of experience as a South Jersey Wrongful Death Lawyer.  My firm also offers the No Recovery, No Fee Guarantee.  Call now before critical evidence is destroyed or lost.   An early investigation is crucial in South Jersey Wrongful Death cases.