Workers' Compensation Lawyer
Pennsylvania New Jersey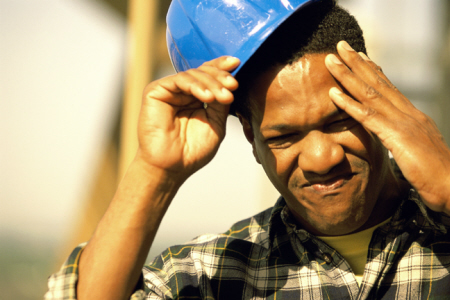 Call or text me at 215-546-3166, 717-996-442 in PA or 609-277-3166 in NJ
When you are injured while on duty, there are unique legal issues involved.  You will be entitled to recover lost wages and medical expenses and possibly a lump sum settlement.  Monetary compensation does vary depending on whether you are receiving New Jersey or Pennsylvania Workers Compensation Benefits.  If you or a family member have been injured at work in Pennsylvania or New Jersey call me to have a Pennsylvania and/or New Jersey Workers Compensation Lawyer working for you and not for your employer or its insurance company.  It is important that you contact me, Joseph Monaco, right away because there could be restrictions on where you are able to receive treatment for your injuries.
If you are needlessly injured while working, did you know that you may not be limited to simply receiving workers compensation benefits from your employer?  You may also be eligible to bring a traditional personal injury claim if another corporation or person caused your injuries.  The legal issues can be very confusing when bringing a personal injury claim and a workers compensation claim for the same accident.  To help sort through the issues, call me so I will be able to offer you and your family my over 25 years experience as a Trial Lawyer in Pennsylvania and New Jersey.
Click the Links Below to Learn About Traditional Personal Injury Claims that May Occur While You are On-Duty:
*  Car and Auto Accidents
*  Truck Accidents
*  Motorcycle Accidents
*  Tractor Trailer Accidents
*  Dog Bites
*  Slip and Fall Accidents
*  Defective Products
*  Underride Truck Crashes
*  Premises Liability
*  Inadequate Security
*  Construction Accidents
Call or text me at 609-277-3166 in New Jersey, or 215-546-3166, 717-996-4411 in Pennsylvania for a Free Consultation.