Wrongful Death Lawyer Pennsylvania and New Jersey
Call or text me at 609-277-3166 in NJ, or 215-546-3166 in PA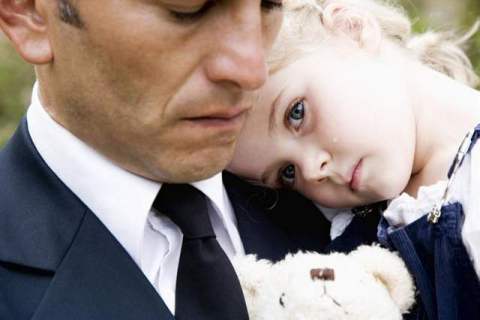 You should have a seasoned Wrongful Death Lawyer in Pennsylvania and New Jersey on your side because the loss of a loved one for any reason is a difficult experience to go through. When a death is caused by someone else's action or inaction, the loss can be truly devastating. So many questions go unanswered. So many hopes are dashed. And so many hearts are broken.
A wrongful death can have a profound effect on a family, especially if the person was the primary provider. Many families are unprepared for the financial burden of a funeral in addition to the costs of daily living. Surviving family members may, therefore, seek compensation for funeral costs, loss of companionship, loss of future income, pain and suffering and perhaps additional damages that an experienced Wrongful Death Lawyer can discuss with you.
If you believe your loved one was the victim of a wrongful death needlessly caused by the fault of a corporation or individual, call me for a seasoned Wrongful Death Lawyer with vast experienced in wrongful death claims in New Jersey and Pennsylvania. A wrongful death claim can result from auto accidents, defective products, assaults at unsecured buildings, slip and falls, medical malpractice, truck accidents and motorcycle crashes, or any other type of accident caused by another's intentional or careless actions. I know that the value of a life is irreplaceable and no amount of money will ever satisfy the loss of your loved one. I also know that you need money to get through these difficult times and that the person or corporation responsible for your loved one's death needs to be held accountable for their actions. There are also complex insurance issues that need to be addressed as well. What insurance company is responsible to cover the loss is a question that should be addressed early on in the process to avoid a denial of benefits.
I serve my clients with determination and aggressiveness during these difficult times in Pennsylvania and New Jersey, including areas such as Philadelphia, Allentown, Marlton, Scranton, Harrisburg, New Brunswick, Bridgeton, Lancaster, Camden, Newark and Cherry Hill.  You should have a seasoned Wrongful Death Lawyer on your side!
Click the Links Below to Learn About the Leading Traumatic Causes of Wrongful Death
* Car and Auto Accidents
* Truck Accidents
* Motorcycle Accidents
* Tractor Trailer Accidents
* Slip and Fall Accidents
* Defective Products
* Underride Truck Crashes
* Premises Liability
* Inadequate Security
* Medical Malpractice
* Workers Compensation
Joseph Monaco Pennsylvania & New Jersey Trial Lawyer
If you need help, call me, Joseph Monaco, directly for answers in this most troubling of times.  My family has for two generations been helping families who have been devastated by a loved one being killed due to the fault of big corporations or individuals. After such a terrifying loss, don't let the insurance companies or corporations harm your family further with misleading answers or excuses.  As a Trial Lawyer, I will take the time to answer all of your questions directly and honestly. I will also make it my goal to protect your rights and to make certain you receive justice for your loss.
Your initial consultation is free, and my law firm only gets paid if I win a monetary recovery of your behalf. I know the initial shock of losing a loved one can be overwhelming but try to seek legal advice as soon as possible. Critical evidence may be lost as time elapses. Call or text 215-546-3166, 717-996-4411 for Pennsylvania Wrongful Death Claims or 609-277-3166 for New Jersey Wrongful Death Claims.
Three Convenient Law Office Locations
Philadelphia Office
1818 Market Street, Suite 3200
Philadelphia, PA 19103
Marlton Office