York County Pennsylvania Dog Bite Lawyer
Call or text me at 717-996-4411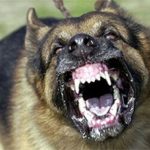 If you or a loved one has been bitten by a dog in York County, Pennsylvania, it is critical to your well-being that you know your legal rights under Pennsylvania law.  In a York County dog bite case,  you will have to prove that the dog owner or keeper was negligent.  Pennsylvania only dismisses the need to prove negligence under a limited theory of "Strict Liability."   This occurs only when the bite causes a "severe injury" that results in broken bones or disfiguring lacerations requiring multiple sutures or cosmetic surgery.  If the extent of the injury is proven to meet this standard, then the dog owner or keeper is automatically responsible to pay for your damages.  If you or a loved one are bitten by a dog in York County, Pennsylvania, call me, Joseph Monaco, a York Pennsylvania Dog Bite Layer, to learn your rights including how to seek monetary compensation.
It is important to know that liability for a York County dog bite is not limited to the owner of the dog.  Anyone can be held responsible if their negligence led to the dog bite.  This may include a landlord if their conduct led to the dog biting someone.   For example, a landlord could be found liable if a dog was able to escape from a fenced yard because the fence had a hole in it or had a broken lock allowing the gate to swing open.  Basically, anyone whose careless conduct results in the mishandling of a dog or which allows a dog to roam free including improperly tying or chaining the dog, can be held liable to pay damages caused by a dog bite.
A dog bite is a terrifying and traumatic experience, especially for children. A severe dog bite can lead to unexpected emotional and financial hardships including post-traumatic stress disorder and high medical bills for treatment including plastic surgery.  As a Second Generation Trial Lawyer, I work tirelessly to help my clients recover the monetary compensation they deserve for medical bills and pain and suffering.  Call or text me at 717-996-4411 for a Free Consultation following a dog attack in York County, Pennsylvania.  You deserve legal representation by a lawyer with a proven record of success.