Contact Me if You or a Loved One Needs a New Jersey or Pennsylvania Personal Injury and Wrongful Death Lawyer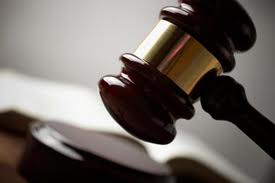 Call 215-546-3166 in PA or 609-277-3166 in NJ
If you or a loved one have been needlessly injured or killed, and need a New Jersey or Pennsylvania Wrongful Death or Personal Injury Lawyer to represent you in your Personal Injury Claim or Wrongful Death Action, call me, Joseph Monaco, to learn how I can help you and your family. I have been proudly protecting the rights of injury victims in Pennsylvania and New Jersey for over 25 years as a New Jersey and Pennsylvania Wrongful Death and Personal Injury Lawyer. I will personally handle your case if you put your trust in me.
In today's fast paced world, your Pennsylvania or New Jersey personal injury claim or wrongful death claim requires a Trial Lawyer with courtroom experience and the resources to utilize the latest technology to advance your case. Whether you or your family are experiencing the devastating affects of death or serious personal injuries to a loved one, do not put your trust in the lawyer that handled your parking ticket.  I have extensive experience handling personal injury and wrongful death claims including those resulting from auto and car accidents, truck and tractor trailer accidents, motorcycle crashes, defective products, medical malpractice or slip and falls.
If You have a Case in Pennsylvania or New Jersey, Call Me to Hire a Skilled Trial Lawyer to Handle your Personal Injury or Wrongful Death Claim!
I handle PA or NJ cases as a Wrongful Death and Personal Injury Lawyer throughout all of New Jersey and Pennsylvania with law offices in Philadelphia and Lancaster, Pennsylvania and Marlton, New Jersey. Having three locations makes it convenient for clients from surrounding areas such as Media, Reading, York, Doylestown, Scranton, Harrisburg, Cherry Hill, Bridgeton, Cape May, Woodbury, Atlantic City and New Brunswick.
Watch the video below to observe a computer animation I utilized to win a recovery of $4,250,000 in an underride truck accident resulting in serious personal injuries to the front seat passenger in the minivan shown.